Given the past two years and the wonders that COVID-19 have brought, with lockdowns, border closures hopefully soon coming to a permanent end, the beginning of 2022 and the New Year brings forth hope, for Brides coming into 2022.
The past few years have been tough for those looking to get married, and florists have been no stranger to it either. As those look to ring in the new year with COVID hopefully becoming a normality. Given this new (hopeful) end of COVID on the horizon, you could suggest that a new age of Weddings is on it's way, bringing in an age of spectacular events, decadent feasts and illustrious florals to match. 
Our friends at Vogue have outlined 7 Wedding Flower Trends coming into 2022. Read on to see some more Flower Trends that Flowers Gold Coast will be keeping an eye on as we move into 2022.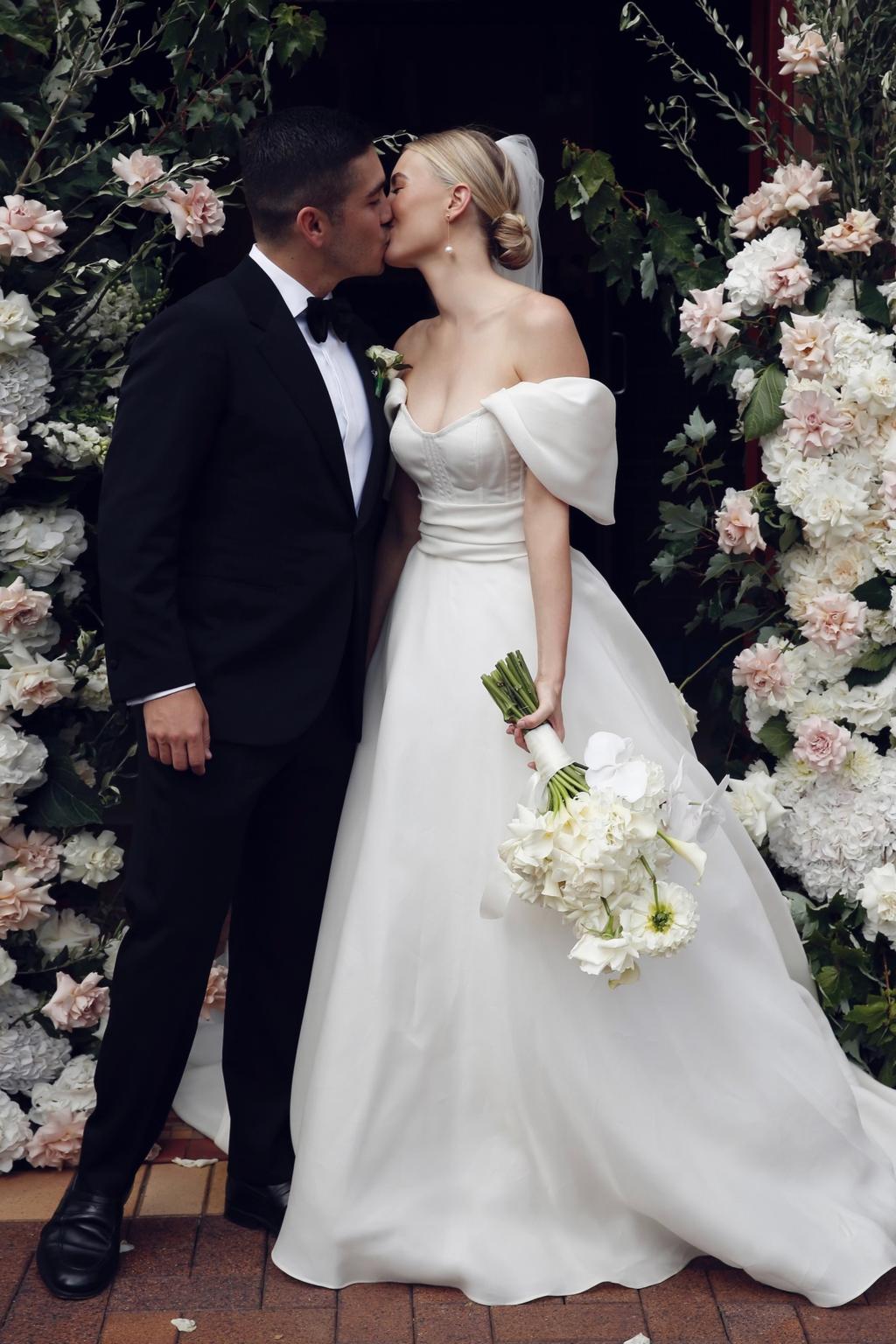 Photographed by ImageHaus. Image credit: courtesy of Poho Flowers
Even in the private weddings of the lockdown age, one tradition remained present and relatively unchanged. Such is the magic of the wedding bouquet—a simple arrangement of flowers, held in both hands, is all you need to signify "bridal". In 2021, the to-be-wedded were drawn to the pretty and petite—an understated elegance that felt apt for the smaller ceremonies being staged. As we move into 2022, however, it seems that brides will be looking to experiment with their wedding florals, balancing the traditional with the contemporary. For some, that balance might manifest in modern shapes and classic blooms—feminine peonies, carnations or roses in cascades. For others, the inverse will appeal, one-flower posies made up of tulips or sweetpeas.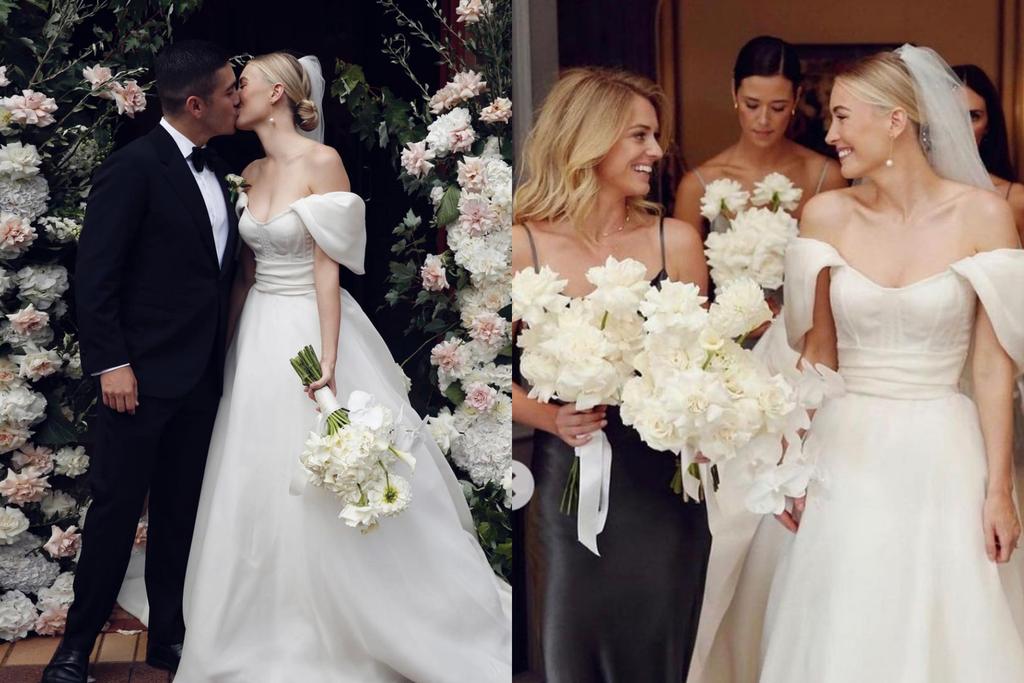 Photographed by ImageHaus. Image credit: Instagram.com/pohoflowers
Oblique posy bouquets
For brides enamoured with the posy bouquet, West believes that 2022 will see the traditional shape get a "dramatic" update, transitioning from round to oblique, "so as to create a sense of understated luxury". "Depending on the season," West tells Vogue, "sweetpeas, ranunculus and hellebores will be popular amongst brides," while couples marrying in winter may look to hydrangeas and dahlias.



3

/

8 

Image credit: Getty Images


Lily of the valley 

Lily of the valley, that delicate white flower chosen by Catherine, Duchess of Cambridge, Grace Kelly and Audrey Hepburn in Funny Face will be the most popular choice for one-flower bouquets come 2022, according to West. "It has that Grace Kelly allure," says West. "It's classic glamour, while also being fragile and beautiful. This is a rare beauty which celebrities and royalty yearn for."



4

/

8 

Image credit: courtesy of Poho Flowers


Structured bouquets

The structured bouquet gets a modern twist in 2022, which West describes as "strong" and "expressive". "This bouquet creates its mystery using textures and layering of roses, calla lilies, lily of the valley, carnations, and sweet peas," says West. Most noticeably, such bouquets will be arranged with a solid colour at the base, with a "break-through" element, such as a contrasting red rose, for tonal interest.


5

/

8 

Image credit: courtesy of Poho Flowers


Semi-cascading bouquets

For the non-traditional bride seeking a similarly unconventional bouquet, the semi-cascade will be one of 2022's most popular shapes. West sees the style being carried out with rarer, more exotic blooms. "Rare orchids, lilacs, rhododendron, amaranthus, sarracenia, anthuriums and boutique roses" form West's list of flowers brides will choose for their own cascading bunches.


6

/

8 

Image credit: courtesy of Poho Flowers


Purples and reds
The colour palette for 2022 will be "dramatic and luxurious", West says, as brides look increasingly to making a floral statement. Purples and reds sit at the forefront "as people come to terms with life after Covid", colours West believes will express a "newfound appreciation of the freedoms and beauty of nature."


7

/

8 

Image credit: courtesy of Poho Flowers


Pastel layering

The desire for dramatic tonal compositions will also manifest itself in the layering of pastel tones—rich, soft colour made up of poppies, peonies and hydrangeas.


8

/

8 

Image credit: courtesy of Poho Flowers


Native Australian Flora

"People are finally experiencing Australia's nature and its rare beauty, especially over the last year," West says. "It's brought about a deeper appreciation and love of our native fauna and flora. The landscape's uniqueness, diversity and beauty lends itself to a love of the season's bounty." Earth-toned, native flowers that herald a change in the seasons, such as the canonical waratah, will frequent wedding aisles in 2022.
Our Wedding Florists at Flowers Gold Coast are eager as always to see how the new trends in 2022 pans out and we hope that you bring us along the journey into your special day.